Want to know more about our Discount Corporate Membership?
Get in touch
Fill out the form below to learn more.




Everything you need to know!
How much is the membership?
From $60 PW for 12 weeks We have flexible offers to suit smaller and larger teams
When and where can I take class?
You can attend UNLIMITED classes on Monday - Friday, at our Penthouse location.
What style of classes do you have on offer?
We have a wide variety of reformer classes to ensure we can cater to all skill levels. We also have a variety of Mat Pilates, Barre, Yoga & stretch classes every day.
Where is the Penthouse located?
The Penthouse is located at; Level 8 222 Clarence St Directly behind the QVB and moments from Town Hall.
How do I activate the offer?
Get in touch with Sophie to talk about the bets deal for your team. sophie@bodylove-pilates.com
Can I suspend my membership when I go away?
Your initial contract is for 12 weeks. Your membership cannot be cancelled or suspended during this initial period.
What is your late cancellation/no show policy?
We understand that life is busy but to ensure fairness to all clients, outside of an emergency we have a strict 12 hour cancellation policy that is managed, by you, through your booking device. There is a $20 fee for late cancels/No shows.
How do I book and cancel classes?
The best way to manage your bookings with us is by download our free Bodylove app from the app store. Be sure to filter class schedule by choosing The Penthouse as the location.
Total Bodylove Reformer
Total Bodylove is an open level flow style reformer class that uses exercises from the beginner, intermediate & advanced pilates repertoire. The goal of this full-body workout is to globally strengthen, lengthen & tone your body. Using a variety of props, Total Bodylove is a 50 minute workout designed to inspire precision, balance and alignment within the body. This class is not suitable if you are 12 + weeks pregnant.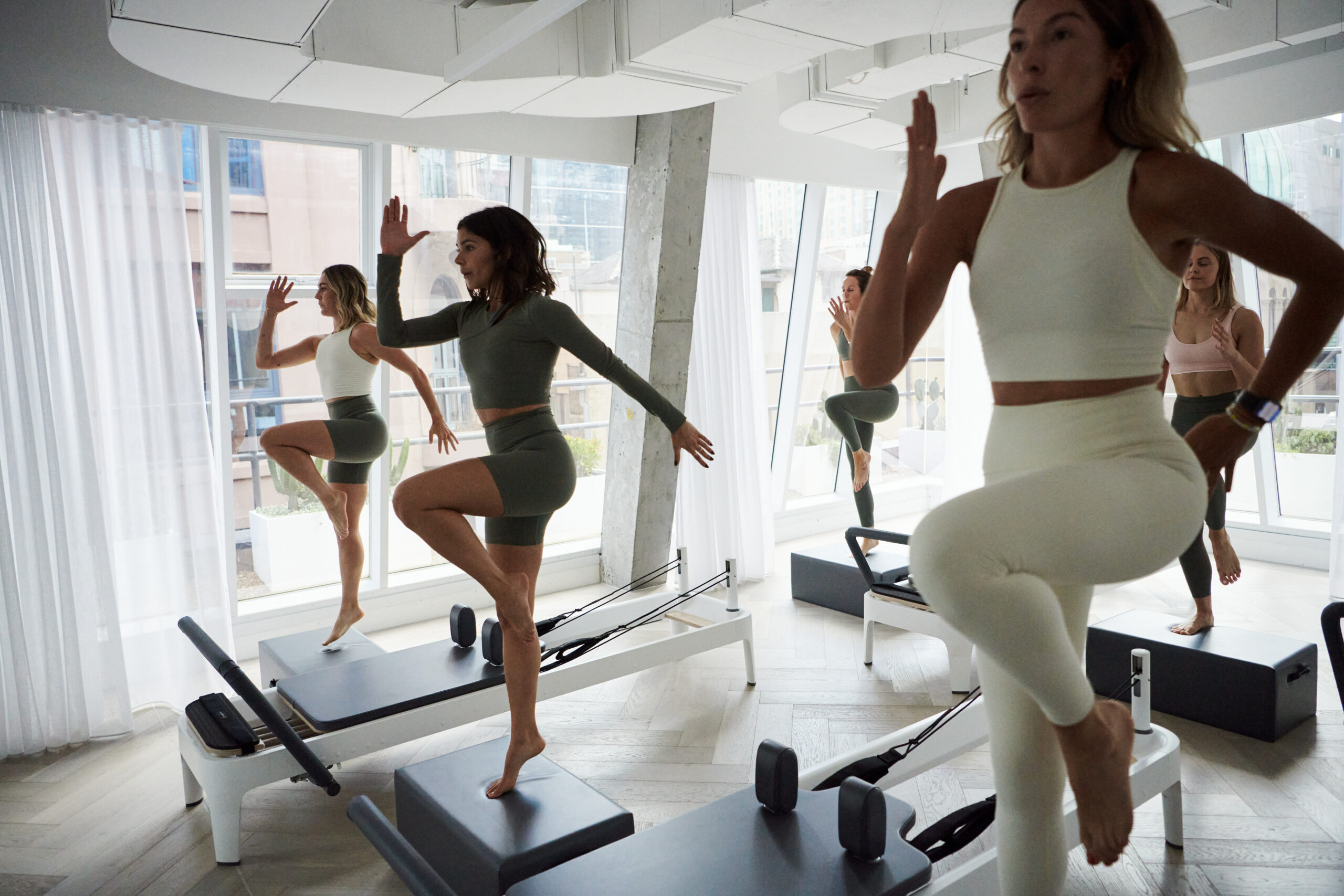 Whip It
Whip it? Yes we will! That is what this 45 minute class is designed to do. Not for the faint hearted, this is an intermediate/advanced level reformer class that will challenge your cardio fitness, physical and mental strength. Expect a fast paced, athletic Reformer class with high intensity intervals for Pilates lovers who like to work hard, using a variety of props to keep you engaged & energized.
BOOK A CLASS
Burn this Barre Down
Tired of traditional barre classes? Burn this Barre down is a 45 minute class that breaks the mold ensuring each workout is unique. Our barre classes are a combination of pilates, yoga and dance. Using balls, light weights, bands and body weight to ensure you get a burn in all the right places and see the results of long lean muscles. Be ready for high intensity intervals that will get your heart rate up, toning sequences, juicy stretches and full body mobilization. Our Barre classes are all Preggie friendly ** unless you experiencing pelvic pain as most moves are unilateral and can worsen the pain.
BOOK A CLASS